Gatewayek, Routerek és Modemek
Mobil, Ethernet, és LPWA eszközök Stand-Alone kiszerelésben

The MultiConnect® Conduit™ (MTCDT Series) is a quick-to-deploy and simple-to-scale, programmable gateway designed for the Internet of Things (IoT).
Incredible asset management range – up to 10 miles line of sight, 1 to 3 miles into buildings
Integration support with a variety of partner and private Cloud Platforms
2-way communication over any certified cellular network for cost effective global deployments
---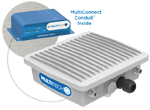 MultiConnect® Conduit™ IP67 Base Station
The MultiConnect® ConduitTM IP67 Base Station (MTCDTIP Series) is a highly scalable, ruggedized IoT certified gateway solution, specifically designed for outdoor LoRa® public or private network deployments.
External high gain antenna increases LoRa connectivity to remote assets
Greatly expands LoRa network coverage
High-quality, low-cost support for outdoor IoT applications
---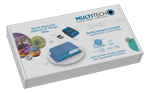 MultiConnect® Conduit™ IoT Starter kit for LoRa® Technology
The MultiConnect® Conduit™ IoT Starter Kit for LoRa® Technology provides everything needed to create a LoRa proof of concept – quickly and simply – enabling you to bring LoRa solutions to market as fast as possible.
Pre-configured Conduit, mDot Box and cloud connectors simplify and quicken PoC or site survey execution
Out-of-the-box connectivity to leading IoT Cloud platforms enables data insight, analytics, and visualization in minutes
All MultiConnect Conduit LoRa components required for connectivity from edge sensors to the Cloud bundled together in one box to reduce confusion and simplify IoT PoC ordering process
---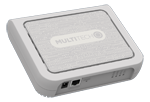 The MultiConnect® ConduitTM AP Access Point for LoRa® Technology affordably provides deep in-building connectivity and improved service levels for network operators and enterprises connecting thousands of IoT assets by harnessing the power of the LoRaWANTM protocol.
Provide Improved Service Level Agreements for LoRa
Affordable LoRa connectivity in or around commercial buildings
Configurable Ethernet, Wi-Fi and 4G-LTE interfaces for Primary or Secondary WAN
---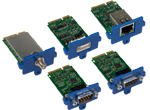 The MultiConnect® mCards™ (MTAC Series) provide flexibility to manage diverse infrastructures, supporting a wide range of interfaces and communication protocols.
Increase operational capacity without incurring extra gateway cost
Published and open interface to enable 3rd parties to develop mCards that meet their own interface requirements
Future proof design concept to rapidly address emerging connectivity standards
---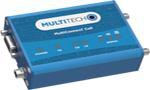 The MultiConnect® rCell 100 Series of cellular routers (MTR Series) are a part of MultiTech's comprehensive portfolio of cellular connectivity products optimized for M2M (machine-to-machine) communications.
Cloud-based device management platform for Over-The-Air network diagnostics and configuration at no extra cost
Rugged and compact design
Integrated security and routing
---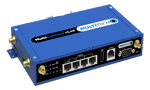 Designed specifically for the European market, the MultiConnect® rCell 500 Series is an easy to configure LTE broadband wireless and Ethernet router (MTR5 Series).
Industrial standard interfaces
Quick setup and easy deployment
Industrial DIN rail mounting
---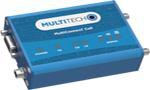 MultiConnect® Cell 100 Series cellular 2G, 3G and 4G-LTE modems (MTC Series) are fully certified/carrier approved. Deliver secure remote data with multiple interface options for fixed and mobile assets.
Avoid post-purchase certification costs and time
Easy to integrate to existing hardware
Reliable solution for enhancing service, reducing operating expenses and facilitating faster decision-making
---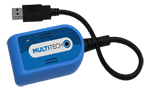 Easily enable machine-to-machine M2M communications with the global carrier approved, industrial-grade USB cellular dongle by MultiTech
Withstands extended use
Your go-to device for M2M applications
---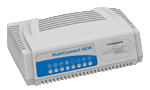 MultiConnect® AEW (MT200A2EW Series) analog-to-Ethernet/wireless converter allows legacy equipment with built-in analog modems to connect to cellular or Ethernet internet networks. Ideal for home healthcare monitors, ATMs, security systems, credit card/POS terminals, and industrial automation/utilities.
Extends the life of legacy dial-up devices by connecting them to cellular or Ethernet internet networks
Saves time and money on post purchase industry-specific certifications
---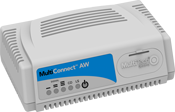 MultiConnect® AW (MT200A2W Series) analog-to-wireless converter connects legacy dial-up devices to cellular networks. Ideal for home healthcare monitors, ATM and POS terminals.
Extends the life of legacy dial-up devices by connecting them to cellular networks
Saves time and money on post purchase industry-specific certifications
---